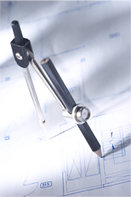 description

Occam Audio was established to support and enrich the audio community.   It is a collaborative effort that includes many diverse and accomplished individuals who desire to further the audio arts and improve the lives of those around them.

Ultimately our goal is to offer highly effective audio gear to a broad group of people and to support the DIY community by offering quality designs and schematics.

philosophy

We believe as people, we are greater together than we are divided.

marketing strategy

It is our desire to further the audio art by offering precision tuned systems at various degrees of cost.   By giving designs and schematics away, anyone can afford a high end system with minimal cost.   For those who do not have the time to dedicate to building a kit speaker, we offer finished systems at affordable prices.

personal attention

As our customer, you are entitled to one on one communication with leaders in the audio and electronics field.   We feel the only way someone can make a correct decision is to make an informed decision.   The best source for information in this community is the source.